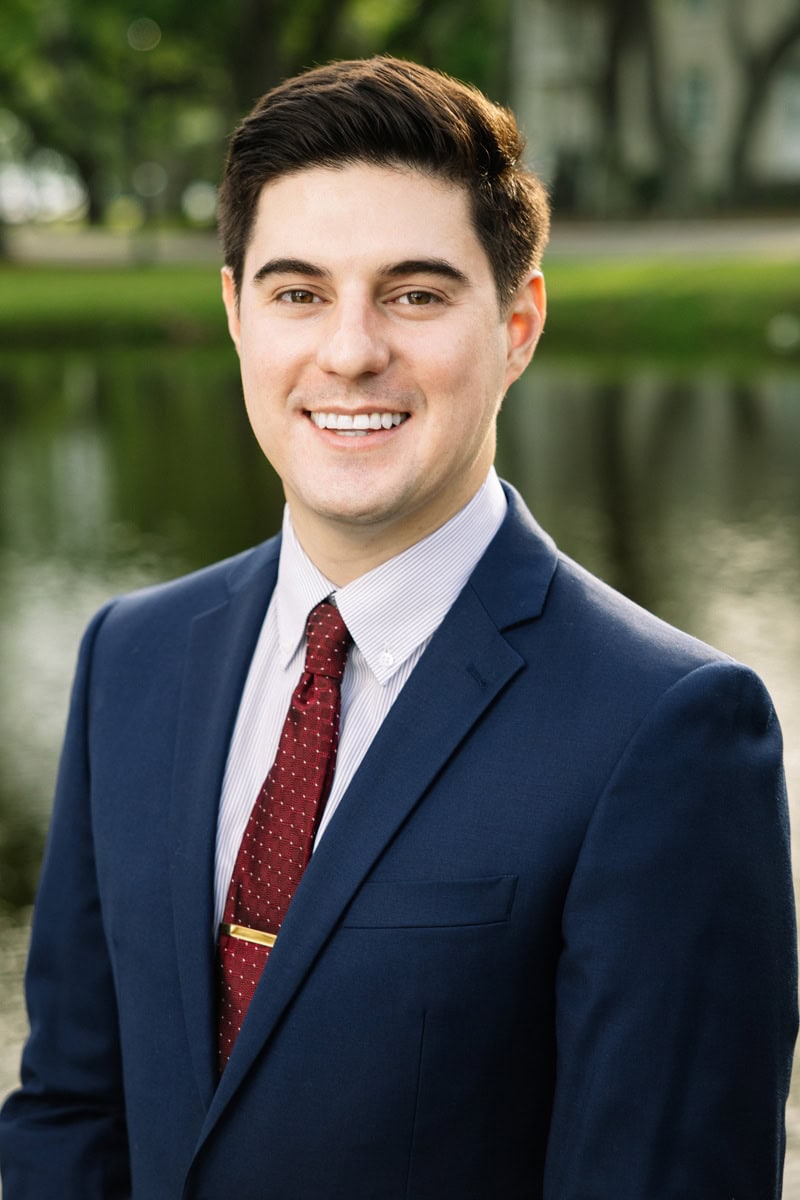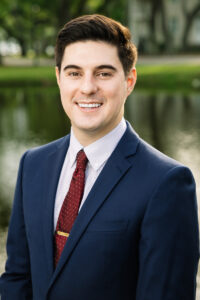 The Dermatology Clinic – the leading dermatology practice on the Gulf Coast – is pleased to welcome Dr. Joshua Ortego, MD to the team at their Gautier, Mississippi office. Dr. Ortego will offer medical, surgical, cosmetic and laser procedures for patients of all ages.
Dr. Ortego grew up in Covington, Louisiana and enjoyed spending his summers with his family in Bay St. Louis. He completed his undergraduate studies at Tulane University where he graduated cum laude with a degree in Cell and Molecular Biology and earned the prestigious Gerald S. Gussack '75 M.D. award for top graduate in the degree field. Dr. Ortego earned his medical degree from Louisiana State University in New Orleans while working part time as a pharmacy technician.
Dr. Ortego completed his internship at Brookwood Baptist Health in Birmingham, Alabama, before completing his dermatology residency at the University of Mississippi Medical Center in Jackson, Mississippi under the leadership of Dr. Robert Brodell. During his residency, Dr. Ortego was inducted to the elite Alpha Omega Alpha Honor Society. He also served as the Chief of Cosmetics and was recognized for his dedication to educating medical students with the Resident Teaching Award in both 2021 and 2022.
Throughout his residency, Dr. Ortego wrote book chapters and presented at national meetings on the topic of increasing access to dermatologic care in underserved communities. He completed a special rural dermatology residency track that emphasized treatment of complex dermatologic diseases and surgical competence in skin cancer management.
Dr. Ortego has a special interest in surgical and cosmetic dermatology. He finds fulfillment in helping patients achieve and maintain a natural and youthful appearance. He approaches patient care with a professional, patient-centered attitude that emphasizes humanism and excellence to help patients reach their goals. He is known for his down-to-earth bedside manner and is committed to providing comprehensive, compassionate care to all of his patients.
Dr. Ortego is excited for the opportunity to join The Dermatology Clinic and provide dermatological care to Gulf Coast residents. "I am thrilled to be joining this wonderful community and providing the highest quality care for the skin health of its residents. Living in this beautiful coastal town is truly a dream come true, and I look forward to immersing myself in the rich food, music, and arts culture that this city has to offer. The people here have been warm and welcoming, and I am excited to begin building meaningful relationships with my patients and their families," said Dr. Ortego. Dr. Ashley Emerson, the current physician in the Gautier office, is returning home to Jackson this Summer, and Dr. Ortego will be taking over patient care in Jackson County. Dr. Emerson's last day to see patients will be June 15th, and Dr. Ortego will begin seeing patients on July 10th.